RESOURCES ON THE CRAFT OF WRITING
I get asked questions all the time about various aspects of the craft of writing—these are some of the articles I most often recommend. Note that I'll continue to add to these over time to continue building this library of resources.
Click on a category below to go straight to that section, or simply scroll down the page.
Or click on a category below to go straight to that topic.
GRAMMAR AND WRITING ASSISTANCE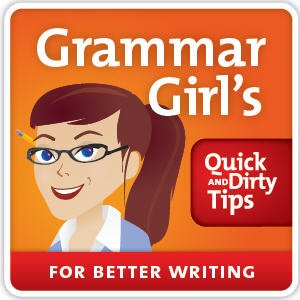 Grammar Girl's Quick and Dirty Tips for Better Writing – I absolutely adore Grammar Girl, who's also known as Mignon Fogarty. Hardly a day goes by when I don't refer someone to a specific page of her incredibly helpful grammar tips, or look something up myself. She makes me look good because if I'm in doubt when responding to a query, she's not! Have a question about grammar? Grammar Girl has an answer that will be easy to absorb thanks to her fun, example-laden and plain English explanations.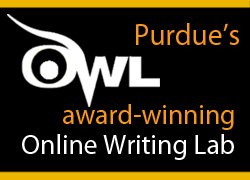 The Purdue Online Writing Lab – This site is chock full of great information about writing. Like Grammar Girl, the OWL has a lot of great information about grammar, but also goes well beyond grammar to look at the writing process, mechanics, punctuation, research, ESL and a whole host of topics related to academic writing. Each section provides numerous helpful examples, which make learning easy.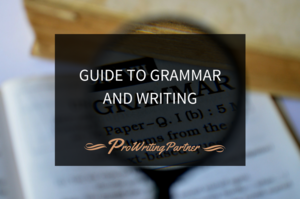 Guide to Grammar and Writing – Another great resource, from Lucy Benton at ProWritingPartner. Grammar myths, usage guides, style guides, thesauruses and dictionaries, English for non-native English speakers.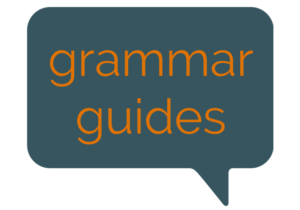 Great List of Grammar Guides – A long list of different grammar guides: quick guides, usage guides, thesauruses (thesauri) & dictionaries, "rules" that aren't, classic style guide, science and technical writing guides and ESL.
State of Writing – A comprehensive list of links to dictionaries and thesauruses, style guides, grammar and punctuation, etymology, quotations, and an extensive list of foreign language resources.